Welcome to the launching page for my audio-related content!
Vintage audio preservation has always been one of my favorite hobbies. Listening to recorded sights and sounds of the past is the only option currently available for time travel! I believe it to be critically important to save and preserve the past as a time capsule for future generations that can go far beyond a text book or even a newspaper, adding an important layer of reality to our history.
As far back as the 1970's I was collecting and recording forgotten pieces of history in the form of amateur recordings made by the general public who transcribed news, programs, music, and conversation from their radio sets onto 78rpm acetate discs (as well as those originals made by radio stations and studios). Through the years, I collected full-length radio transcriptions of many varieties. One of my favorite finds is an unlabeled disk that was used by a news reporter to record a "live" report from a battleship during the invasion of Normandy on D-Day. The reporter describes the air and sea battle as it unfolds with the sounds of bomber jets flying overhead and explosive exchanges of fire power. The record was probably used to deliver the report back to the radio network once he reached a safe location.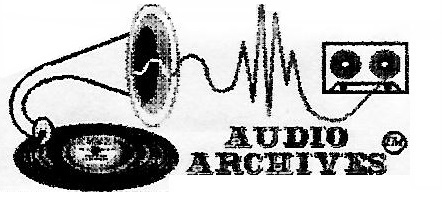 In 1995, I created several volumes of on-the-air styled programs that I could use for radio testing and demonstration. The programs simulate what you would actually have heard during various eras if you were to randomly turn on the radio and scan the dial for interesting content (complete with the "whistling" tuning noises between stations). There are different programs for different radio eras so they can be used to genuinely reflect the programming of the era for the radio I wanted to "listen to", and some that span longer ranges of time. Of course one of my WWII era programs has my favorite radio news reporter bringing his live coverage of the war on D-Day - June 6, 1945.
My programs were originally produced on cassette. More recently, I have transferred the programs to CD audio, WAV, and MP3 files. I am offering some of these programs for sale for your own use and enjoyment. Contact me by email if you are interested in purchasing any of them. I accept PayPal for online purchases. Price is $7.00 per program. Shipping is currently $3.00 extra per CD up to 3 CDs, then no additional charge for additional CDs purchased in a single order. I will post more programs as they become available.
| | |
| --- | --- |
| | |
| | |
| | |
| | Coming Soon! |
Please navigate to the content you are looking for using the buttons below or in the left web panel