Welcome to the Ham On The Air Radio Supply Store!
Here you'll find a unique hobby shopping experience that features sale items from our Amazon Associate Online Store. As an Amazon Associate, I earn a small commission from qualifying items that are purchased through these links. This is the primary source of monetization for the channel and helps me to continue to bring you great content and reviews on my channel. I am humbly appreciative for your support to enable me to do what I do as a YouTube Host!
From time to time, this page will also contain items I am selling outside of Amazon, as well as hamfest and flea market events that I will be attending as a seller. If you are interested in anything, just contact me using the "email me" link under my picture in the right page border.
Radio Supply Deals on my Amazon Associate Store
We've scoured the web to find BIG discounts on ham radios and gear, especially for new hams!
Featured Radio Deals:
(click image for more details)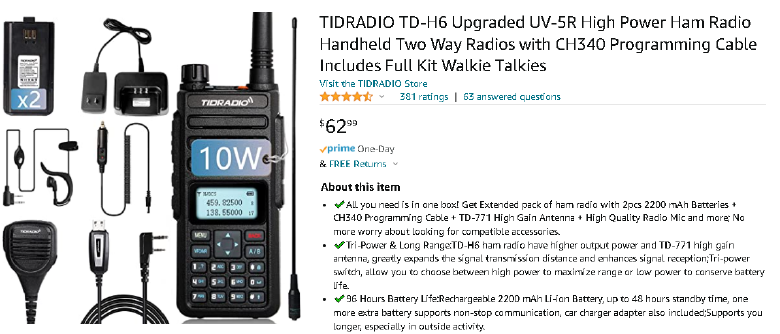 Hamfests, Flea Markets, & Vintage Tech For Sale
ANNOUNCEMENT: On Sunday, September 27th 2020, I will be selling at the Avon Vintage Flea Market in Avon, NY. Stop by and say hello!
Project Radios, Audio Equipment, & Miscellany
SOLD

Project Radio

RCA Model 19K Console Radio (1939)

Fair condition with some scratches and water damage to wood. All original parts present. Not recently tested because electric cord is frayed and needs repair.

$65

Available

Portable Reel To Reel Tape Recorder

SONY Model F-62 (1962)

News reporter model in good condition with leather carry case and strap.

$60

SOLD

AKAI Professional Reel-to-Reel Tape Recorder

Untested - will not power on. All original parts.

$85

Available

Yaesu HT VHF/UHF Transceiver

Model FT-727R

Go-kit with leather case, two batteries, mic, headset, AC charger, and manuals.

Batteries will no longer charge. Will not power on.

$25

Available

Radio Shack brand tranceiver microphone

Model 19-310 (fits Yaesu FT-727R and others). With lapel or belt clip.

$5
Don Vallone

KD2REU
LINKS: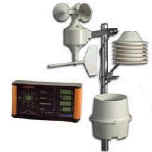 KD2REU Lakeshore Weather Network